turtlesoup
Hello, my long-neglected blog! It's been something like forever since I wrote, and so many things have happened in that time. Most importantly: I've moved to Vermont and started classes at
The Center For Cartoon Studies
. Here's a picture of most of my classmates: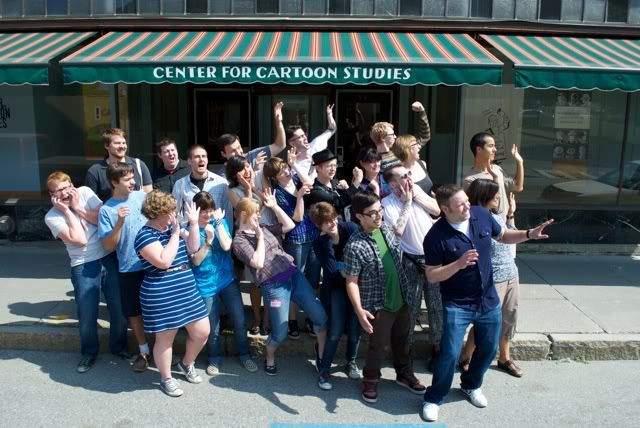 There was a dinosaur approaching.
I am having a
fabulous
time, although things are already so busy that I can hardly breathe, or mess around on the internet. Homework! Conventions and conferences! Socializing with an entire community of other cartoonists! It's enough to keep your head spinning.
Speaking of conventions and conferences, I'm planning to attend
MICE
in Cambridge, Mass on September 24! I'll be hanging out at the CCS table at some point during the day (schedule update when I have it), so feel free to come by and say hello! Both Fruitless and the Turtle Soup minicomic will be available. (I'm sorry for the lack of etsy as of yet; the post office is a little hard to get to here, and I want to make sure I'm all set up to get things sent out before I start trying to do it!)
But hey, this blog is mostly for art, huh? Well, fortunately, I have plenty of that. Doodles and classwork, check it out.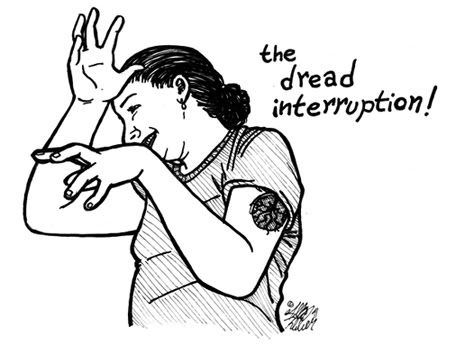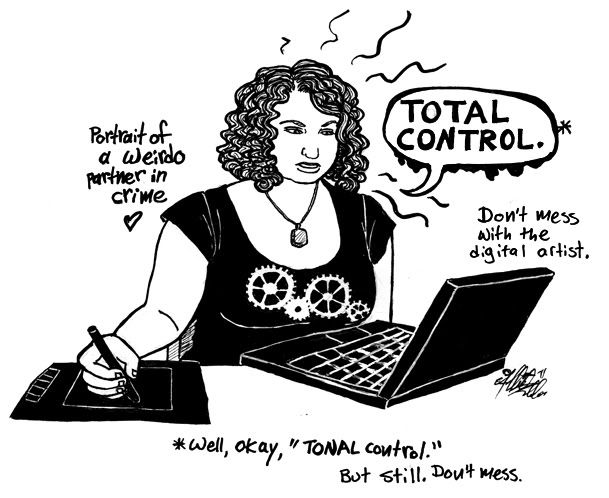 My friends are awesome, and I miss them all. ;)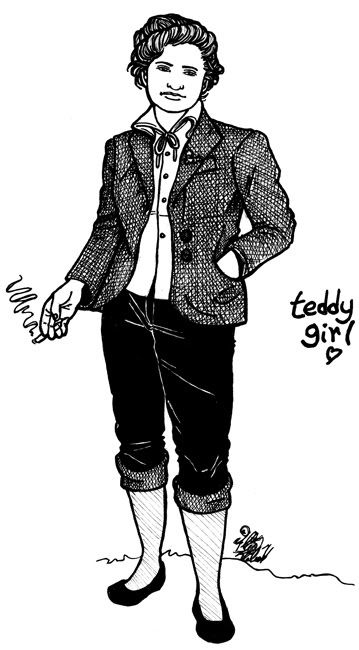 My fantastic new roommate,
April
, found
this amazing photoset
and shared it with me (my tastes are kind of transparent). Several of my classmates found the imagery inspiring and decided to take a crack at it. You can see the extremely talented
Sophie
's take
here
!
CCS features a weekly diary comic assignment, sometimes with themes. The very first week, we were asked to write something loosely along the lines of "me and the 'Junc," and since I was apparently feeling kind of broody and sentimental for a few days, I wound up with this: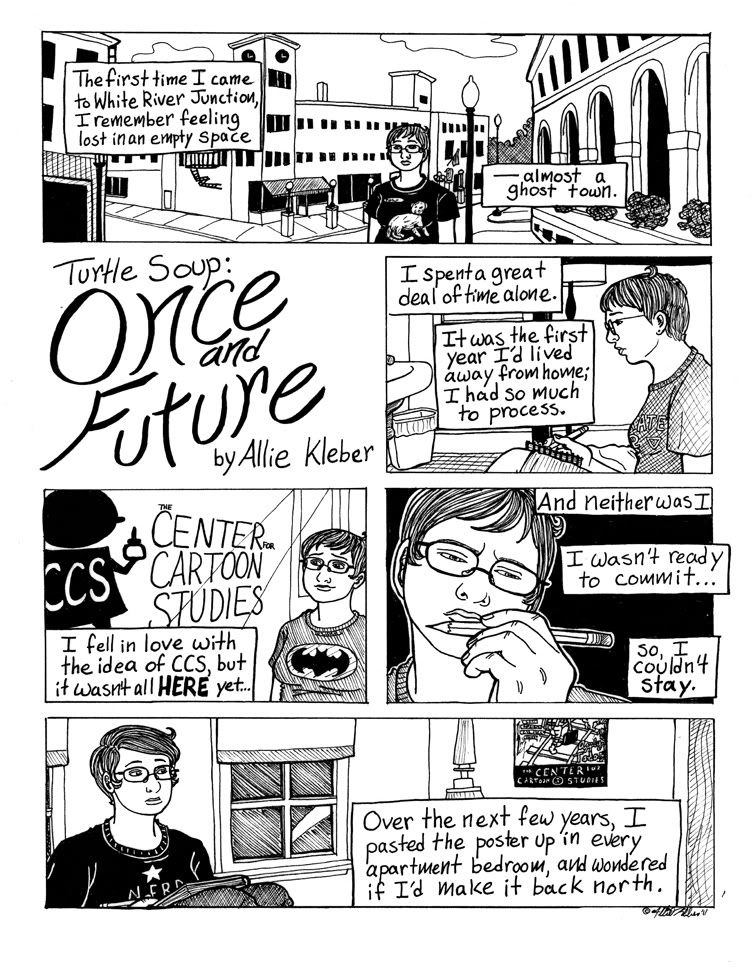 I ... really went overboard with this assignment, which is
not
the kind of thing you want to be pulling an all-nighter (or nearly all) for. Won't be doing that again! Still, I had a lot of fun with it, and even tried out some new techniques; I inked on translucent vellum, laid over my pencils, in order to completely skip the erasing/re-inking step of my process. I got this idea from Vera Brosgol's
Anya's Ghost process post
, and it worked really nicely; I think I'll pull it out again for biggish projects in the future.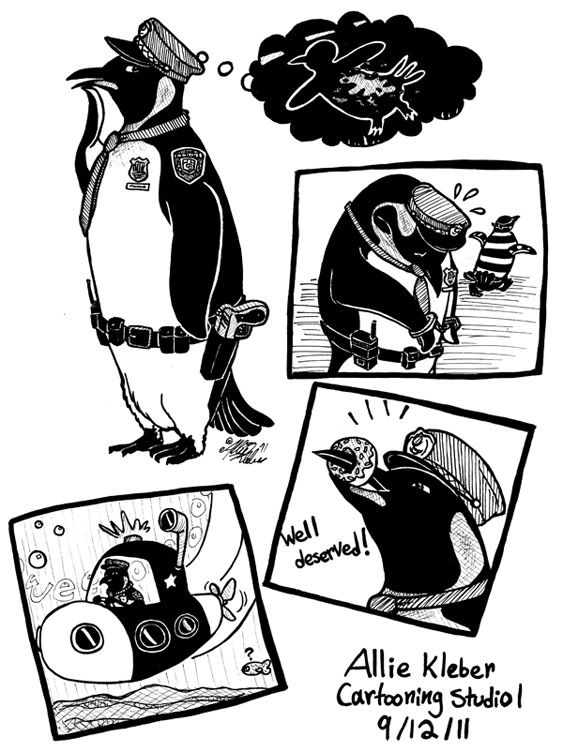 The very first assignment we were given in any of our classes was this: pull three slips of paper (contributed by our classmates) out of a hat, each of which respectively indicated an animal, a profession, and an emotion (loosely defined). We were then asked to go away and design a character who could easily be "read" as embodying these traits; for additional credit, we could also draw three scenes of the character engaging in various activities.
My papers read "penguin," "policeman," and "morbidly fascinated." Well, two out of three isn't bad? (The teacher pointed out that giving him a slight smile might have helped to bring this across better.) I had an awful lot of fun with this, I must admit; it's not often I draw anything like it of my own accord! Also, the point of the assignment was to focus on visual communication, which is what comics are all
about
, so it's very important.
Wow, all right, sorry for dumping so much material on you all at once! I should post more often so that I can space it out better.
There's an awful lot more I could say about the content of my classes, but I'll save that for next time. I should get some sleep; I did stay up ridiculously late working on that diary comic.