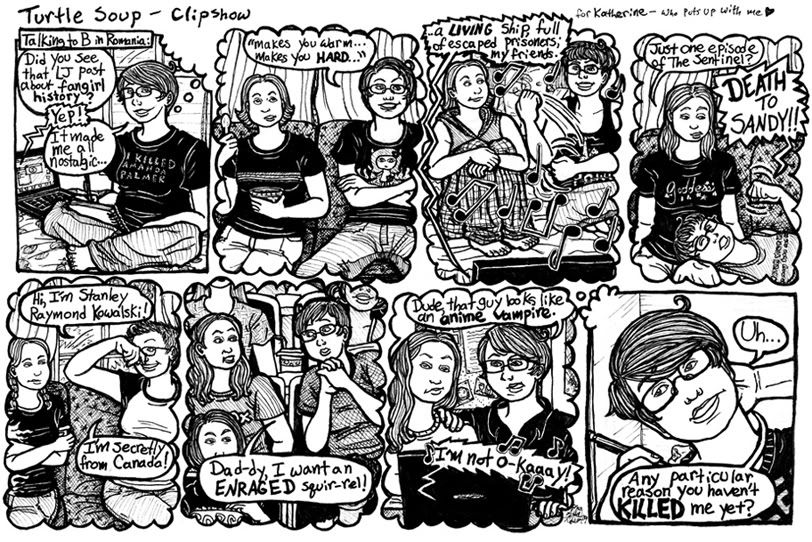 I drew this strip as a gift for my best friend; it recalls a history of pop culture-based in-jokes (but they're often related to fairly obscure pieces of pop culture). It's pretty incomprehensible to most people who aren't us, so I won't be including it in the Turtle Soup minicomic . . . but it means a lot to me, and I'm also pretty proud of a lot of the technical stuff in it. :)
In panel order, this strip refers (often vaguely) to: Buffy the Vampire Slayer, Farscape, The Sentinel, Due South (seasons 3 & 4), Charlie and the Chocolate Factory,
Mr. Darcy Takes A Wife
, and "I'm Not Okay" by My Chemical Romance.